Sophia - Wisdom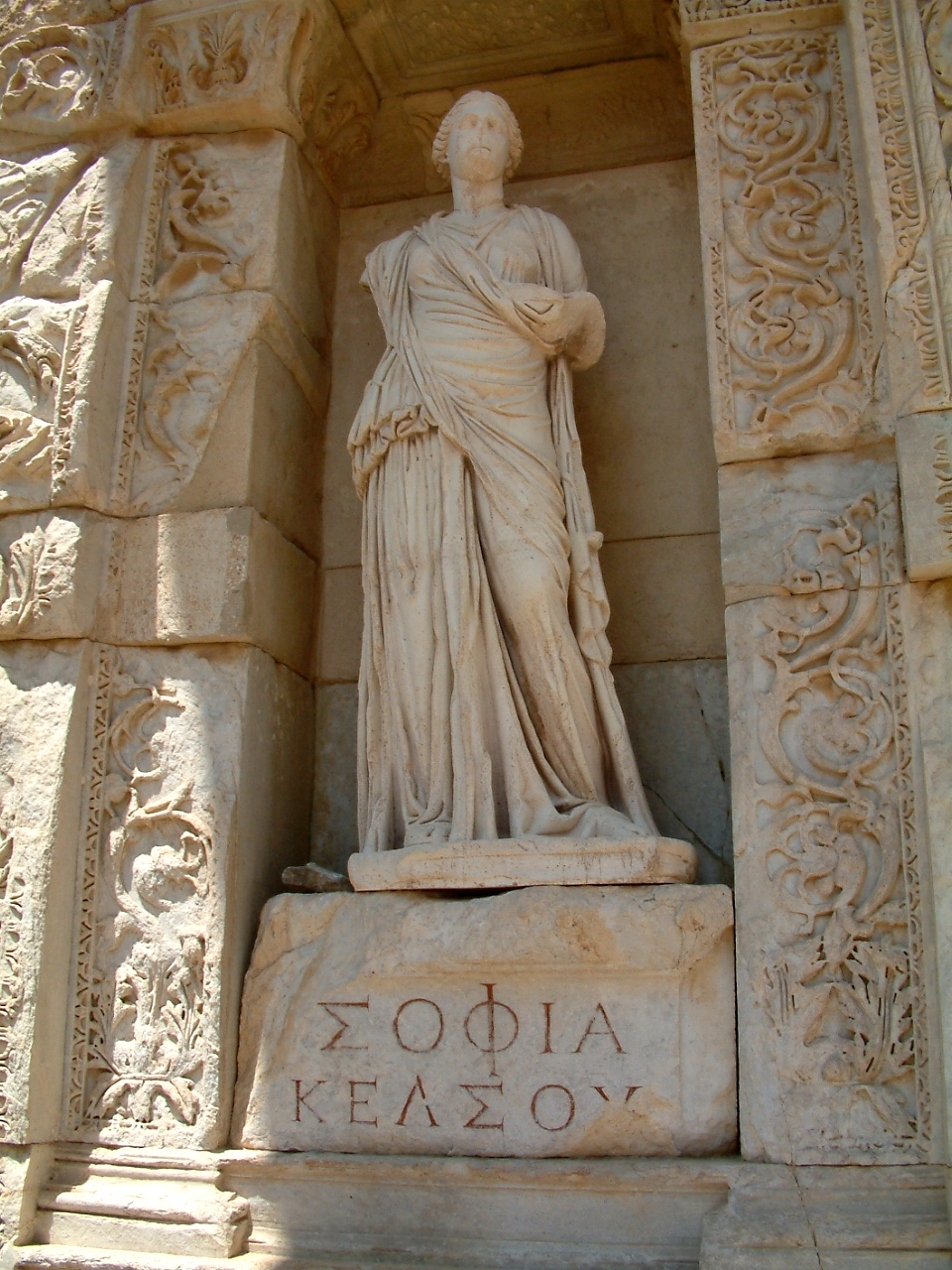 Sophia (Σοφíα, Greek for "wisdom") is a central idea in Hellenistic philosophy and religion, Platonism, Gnosticism, Orthodox Christianity, Esoteric Christianity, as well as Christian mysticism. Sophiology is a philosophical concept regarding wisdom, as well as a theological concept regarding the wisdom of God.
Platonism
Plato, following his teacher, Socrates (and, it is likely, the older tradition of Pythagoras), understands philosophy as philo-sophia, or, literally, the love of Wisdom. This understanding of philosophia permeates Plato's dialogues, especially the Republic. In that work, the leaders of the proposed utopia are to be philosopher kings: rulers who love sophia, Wisdom.
Sofya is one of the four cardinal virtues of Plato's Protagoras.
The Pythian Oracle (Oracle of Delphi) reportedly answered the question of "who is the wisest man of Greece?" with "Socrates!" Socrates defends this verdict in his Apology to the effect that he, at least, knows that he knows nothing. As is evident in Plato's portrayals of Socrates, this does not mean Socrates' wisdom was the same as knowing nothing; but rather that his skepticism towards his own self-made constructions of knowledge left him free to receive true Wisdom as a spontaneous insight or inspiration. This contrasted with the attitude of contemporaneous Greek Sophists, who claimed to be wise and offered to teach wisdom for pay.
Hebrew Bible and Jewish texts
Septuagint
The Greek noun sophia the translation of "wisdom" in the Greek Septuagint for Hebrew חכמות Ḥokmot. Wisdom is a central topic in the "sapiential" books, i.e. Proverbs, Psalms, Song of Songs, Ecclesiastes, Book of Wisdom, Wisdom of Sirach, and to some extent BaruchApocryphal / Deuterocanonical books of the Old Testament.) (the last three are
In Judaism, wisdom,chokhmah, appears alongside the shekhinah, 'the Glory of God', a figure who plays a key role in the cosmology of the Kabbalists as an expression of the feminine aspect of God.
Philo and the Logos
Philo, a Hellenised Jew writing in Alexandria, attempted to harmonise Platonic philosophy and Jewish scripture. Also influenced by Stoiclogos, "word," for the role and function of Wisdom, a concept later adapted by the author of the Gospel of John in the opening verses and applied to Jesus Christ as the eternal Word (Logos) of God the Father.

Christianity
Further information: Sophiology
In Christian theology, "wisdom" (Hebrew: Chokhmah, Greek: Sophia, Latin: Sapientia) describes an aspect of God, or the theologicalwisdom of God.
New Testament
Jesus directly mentions Wisdom in the Gospel of Matthew:
St. Paul refers to the concept, notably in 1 Corinthians, but obscurely, deconstructing worldly wisdom:
Paul sets worldly wisdom against a higher wisdom of God:
The Epistle of James (James 3:13-18; cf. James 1:5) distinguishes between two kinds of wisdom. One is a false wisdom, which is characterized as "earthly, sensual, devilish" and is associated with strife and contention. The other is the 'wisdom that comes from above':