Solomon, Falcon of Sheba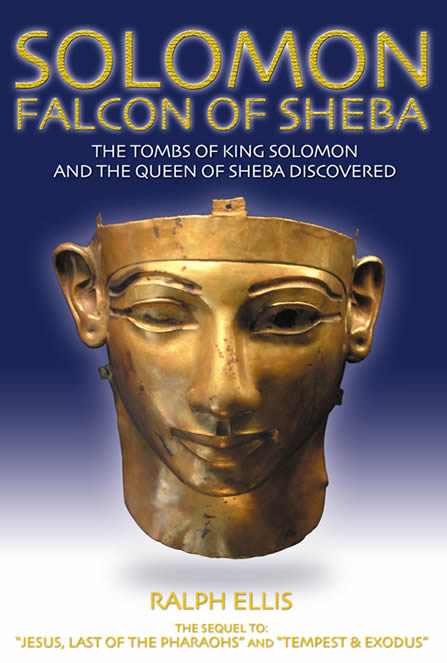 Ralph Ellis
A Sequel to Jesus, Last of the Pharaohs -and- Tempest & Exodus
The tombs of King Solomon and the Queen of Sheba discovered.
The sarcophagi of King Solomon and the Queen of Sheba discovered.
The Temple of Solomon discovered - in Egypt.
The Judaic United Monarchy's capital city - in Egypt.
The Queen of Sheba, King Solomon and King David are still household names in much of the world, so how is it possible that these influential monarchs cannot be found in the archaeological record? The reality of this omission has perplexed theologians and historians alike for centuries, but Ralph Ellis, the maverick author of Jesus, Last of the Pharaohs and Tempest & Exodus, has at last rediscovered the lost tombs and sarcophagi of these legendary monarchs.
Join Ralph on a tour of Biblical history that at last contains real events, real lives and real people. See the archaeological evidence of the city that King David founded, the temple that King Solomon built, the nation that the Queen of Sheba governed, and the legendary mines that underpinned their extraordinary wealth. But beware! The new historical identities of these monarchs, which have been uncovered by this research, also alter our understanding of numerous Biblical and secular events; in short, history was not as we know it.